Cocokara Fine Pharmacy Soshigaya
Cocokara fine Pharmacy – Soshigaya branch / Since 1998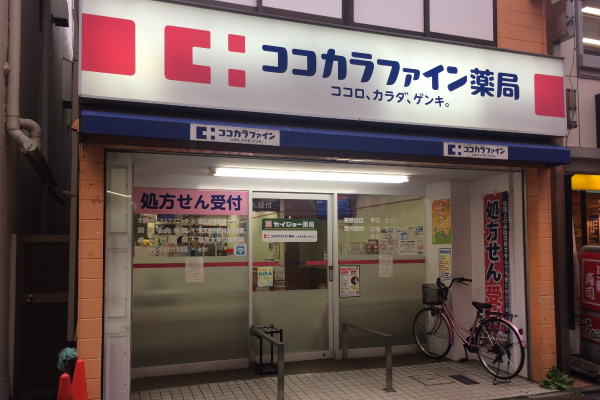 A dispensing pharmacy in the shopping district
This dispensing pharmacy's location in a shopping district, means that customers can order their prescriptions before shopping and pick them up afterward. Please consult us your health or medicinal need. In summer, we install a water cooler. Please come in for a rest and a cool drink of water.
Do you have any leftover medicines at home?
If you still have medicines left at home, please feel free to ask us about adjusting your dosages for you. You might find that we can reduce your medical expenses.
The convenient "Cocokara Fine Medicine Notebook App"
With our free medicine notebook app, you can record prescription histories for up to 10 people on your smartphone. The app takes a picture of the prescription, sends it to the pharmacy, and notifies you when it is ready. It's a real time-saver.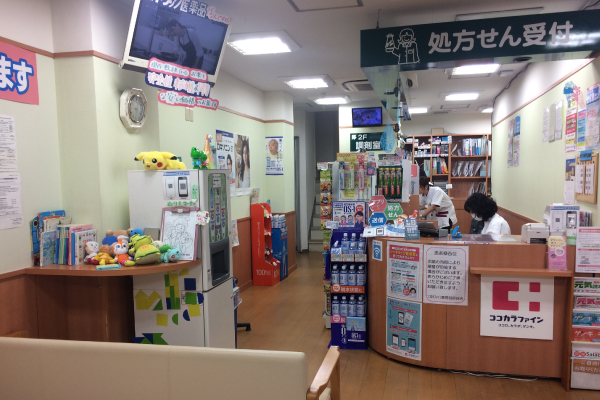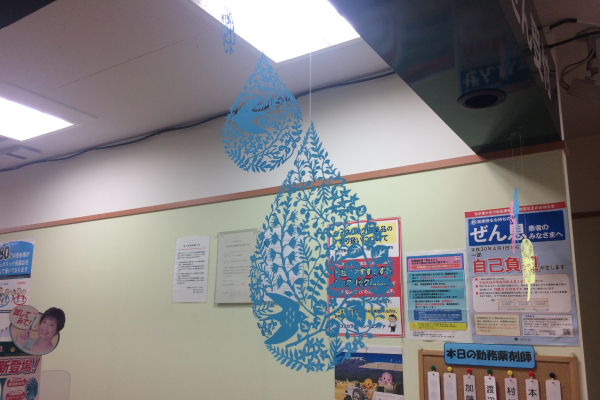 Cocokara Fine Soshigaya
Address: 1-10-7 Soshigaya TEL / 03-3483-0848 Business hours: 9:00 – 19:00 (Saturday to 14:30) Regular holidays / Sundays and holidays Credit cards / Accepted Website / https://www.cocokarafine.co.jp/