Ultraman shopping district
South to the nearest station the Soshiketani Finance Station, now also Toho studios and TMC (Tokyo Media City and the former international broadcast) to the incus, and related companies are a number of film and television. In such a incus 7-chome, Mr. Eiji God, Tsuburaya of special effects is 1963, was not the birth of Tsuburaya Productions.
 The shopping center is close to a visiting official of the studio is day and night, shopping district of incus-Soshigaya can be said at the same time is a shopping place for local residents, it has been developed together with the people of movies and special effects.
 And 2004. While the nationwide "urban development projects" had been invented, take the "Setagaya pitching corps" is Ondo by the staff of Setagaya Ward, Tsuburaya Productions started local various organizations, three of the shopping district regional cooperation. In April 2005, "Ultraman shopping district" was established as Tsuburaya Productions "the land of Ultraman birth".
 "Soshigaya promotion meeting shopping street", "Soshigaya shopping street" from the north of Soshigaya, and launched three shopping street as "Soshigaya Minamishoten city" of the incus as the "Ultraman shopping district", in 2020 celebrates 15 years .
 Usually are we doing business in each of the three shopping street, summer and are held twice or sale (lottery) business are of winter every year, events, etc. to carry out a joint has been working as "Ultraman shopping district" .
As "Ultraman shopping district", and go to events that called heroes and monsters, and or the development and selling original goods of Ultraman, three of the mall each other to cooperate hand in hand, have come … is it me It is our "Ultraman shopping district".
\\ event information from here //
\\ sale original goods! //
Ultraman shopping district [official original goods]
Soshigaya shopping street merchants production of goods original !! listed here is the goods that can not be purchased only by each member store.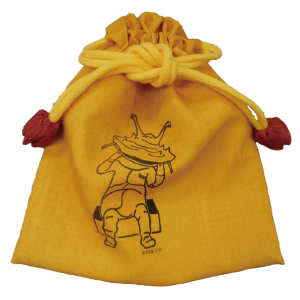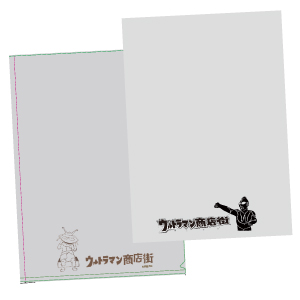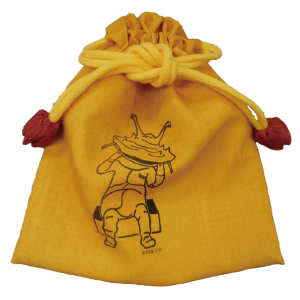 Kimono Chitoseya
Kanegon patience (purse) ¥ 2,200 (including tax) drawstring bag that draper's is original handmade. This goes well with kimono because the fabric of Japanese taste !!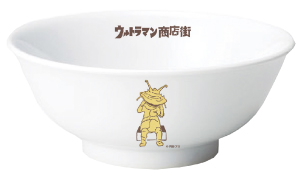 Yokohama family Ramen Soshigaya
Kanegon ramen bowl
¥ 2,500 (including tax)
white porcelain made of ramen bowl to Kanegon !! ramen shop has made planning, it is the perfect bowl to one person.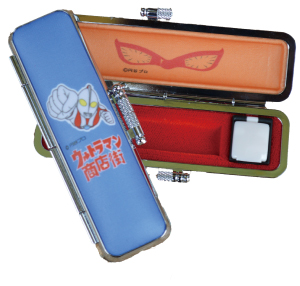 Hanko Ueda Shirushibo
Ultraman / Ultra Seven seal case
each ¥ 1,650 (including tax)
stamp shop fabrication of the seal case. There are two types of Ultraman and Ultra Seven.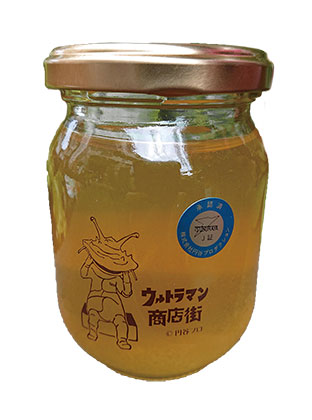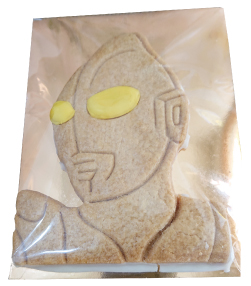 Pastry Konditorei-Nishikiya
Ultraman cookies
¥ 330 (tax included)
Soshigaya handmade Ultraman cookies of pastry shop of long-established representative of the shopping district "Nishikiya". Chocolate under the cookie has been coated, friendly taste.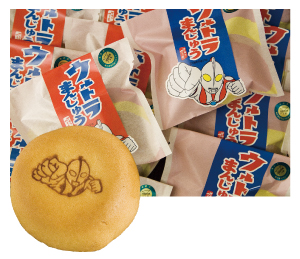 Yamatoya
Ultra buns custard / chocolate
each ¥ 187 (tax included)

Japanese confectionery of long-established shop "Yamato house" in Ultraman your buns wrapped in soft leather. It is also ideal for souvenirs!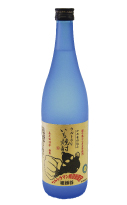 Mikawaya Hotel
ultra of shochu
¥ 2,096 (including tax)
drink up on Leave! Potato shochu Mikawaya Hotel shopkeeper was fabricated by carefully selected. It is by all means to the souvenir to the adult.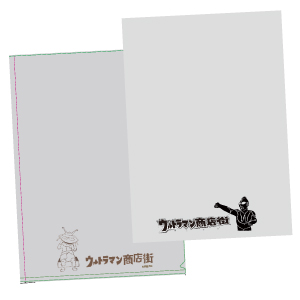 Smile
Ultraman & Kanegon
A4 Clear File Set
¥ 400 (tax included)
Set of 2 clear file of Ultraman and Kanegon that local real estate agent has been produced. And adults and men is an easy-to-use simple design.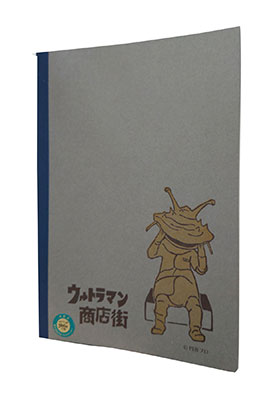 Nagashima real estate
Kanegon B6 free notebook
¥ 400 (tax included)
for the real estate agent who is the daddy is made is also in painting pledge, free notes. Because B6 edition does not interfere even if the bag is the size.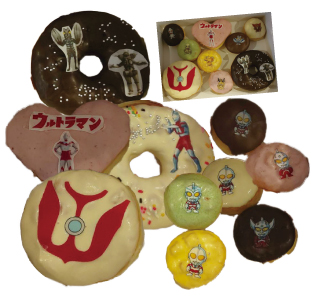 TACOS & DONUT
ring donut one ¥ 300 (tax included)
mini donut set of 6 ¥ 600 (tax included)
ring three + mini donuts set ¥ 1,500 (including tax)
donut shop fluffy donuts. To ring donut six, mini-donuts are two types of hero version and the monster version. Children joy large, fun and delicious donut !!
Soshigaya shopping street & Ultraman shopping district stamp Study Group original
Volunteers shop Ultraman shopping district members and, sold in the union office of Soshigaya shopping street, you can purchase. Current "Takahashi tea store," "Yamato house", "Ueda Shirushibo," "Cafe melody" and, are dealt with, such as "rice shop Kojima" of "Higashizono tea store" South shopping district of promotion meeting shopping district.
"Soshigaya shopping street promotion association" Production Goods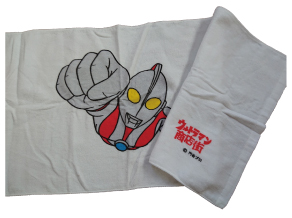 Ultraman towel
¥ 700 (including tax)
because towel fabric of Imabari made it because the fluffy of the touch! Face size, and active in everywhere may be easy to use.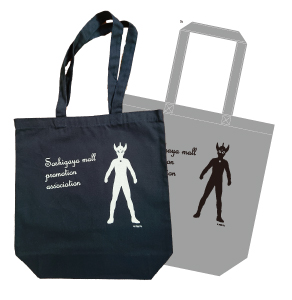 Ultraman Taro tote bag
dark blue / gray (in sold out)
¥ 800 (including tax)
because there is a A4 size while Machi, PET bottles two 2ℓ will go in the room. Dough firmly strong!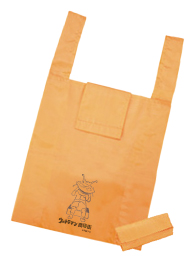 Kanegon Folding shopping bag (in sold out)
¥ 600 (tax included)
can be easily folded it, will be enough to fold and 5 cm. It does not get in the way even if I put as a sub back in the bag.
"NPO corporation Ultraman shopping district stamp Study Group" Production Goods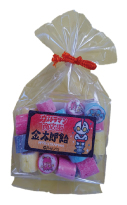 Ultraman Kintaroame
¥ 540 (including tax)
also licking also licking, there Kintaroame! 3 kinds taste that comes out Ultraman and monster, it is perfect for souvenirs to your child.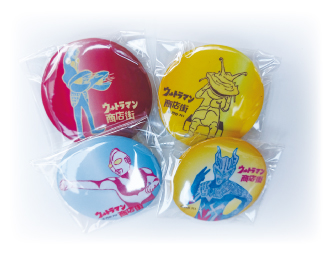 Ultraman shopping district can batch
Ultraman / Ultraman Zero / Kanegon / Alien Baltan
each ¥ 400 (tax included)
Ultraman shopping district most recent official original goods is cute can batch of circumference 44mm. We made in the design that was also used in the flag!