Familymart Soshigaya Okura Station West Store
FamilyMart Soshigaya-Okura west branch / Since 2016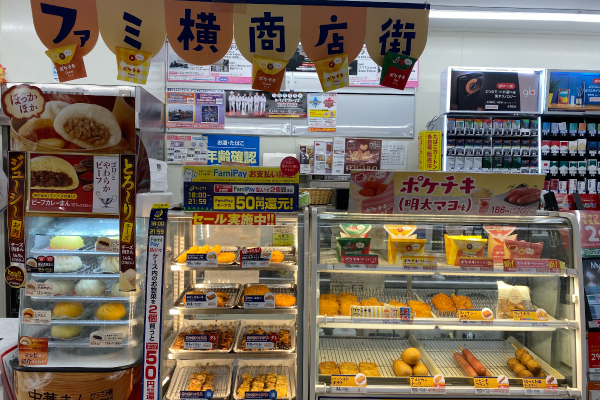 A huge selection in a large store
This spacious location has a wide variety of products such as food, soft drinks, alcoholic beverages, household goods, fruits and vegetables. Fried food is served warm. The motto is good customer service time after time.
Introducing an easy self-checkout register
Our shop has a smooth self-checkout system, to reduce wait time at checkout. There is also space to eat-in inside the store. Please give it a try.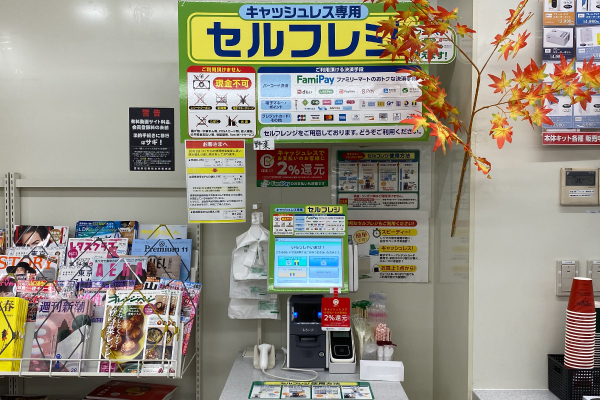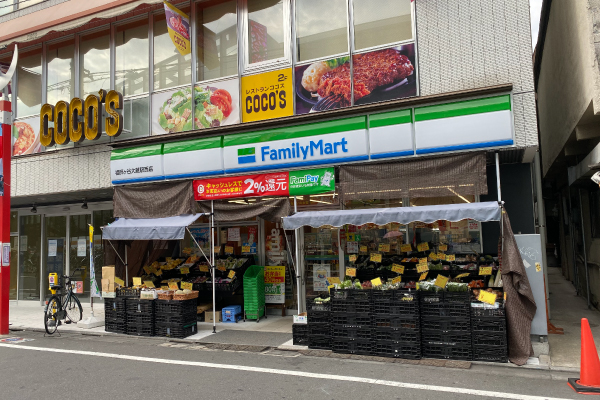 Familymart Soshigaya Okura Station West Store
Address: 3-32-5 Soshigaya TEL / 03-5490-7256 Business hours / Open 24 hours No regular holidays Credit cards/ Accepted Website / https://www.family.co.jp/