Nakau Soshigaya Okura Store
Snack Kirari
Snack Bar Kirari since 2003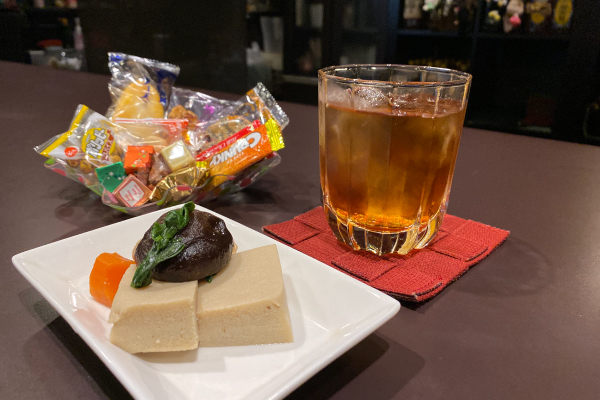 A proprietress from Soshigaya creates an ideal snack bar for women
In this snack bar in Soshigaya, I like conversation even more than drinking. We love to stay connected about love, work or family matters. Our clientele includes many couples as well as female patrons. Some come for advice on life and love. Here, couples have met for the first time and are now married. I'm kind of a matchmaker.
Unlimited karaoke in the daytime
We serve all-you-can-sing karaoke on Mondays, Wednesdays and Fridays in the afternoon (1500 yen plus tax). Happy hour is from 19:00 to 20:00 on weekdays and we have all-you-can-sing karaoke (2000 yen tax not included). Both include 1 free drink. We also have song classes four times a week. Please contact us for details.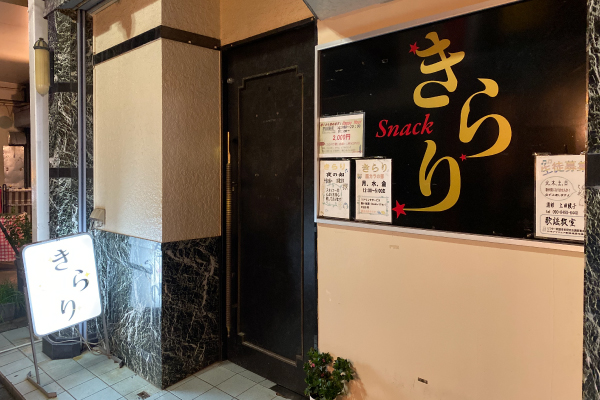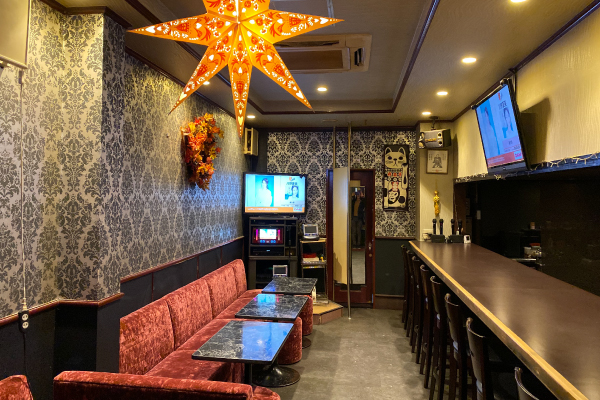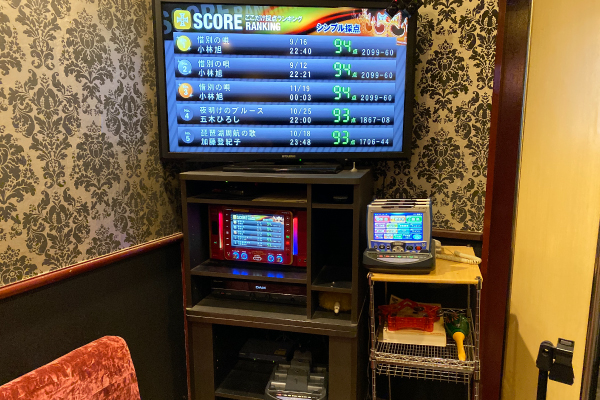 Snack Kirari
Address / Soshigaya 1-8-16-1F TEL / 03-5532-4926 Business hours / Lunch karaoke 12:00-17:00 (Mon / Wed / Fri) and nighttime 20:00-closing; Happy Hour 19:00-20:00 (weekdays) Regular holidays: WednesdaysCredit cards / Not accepted
Sushi bar span> Tuna
Sushi Sakaba Magurobito / Since 2019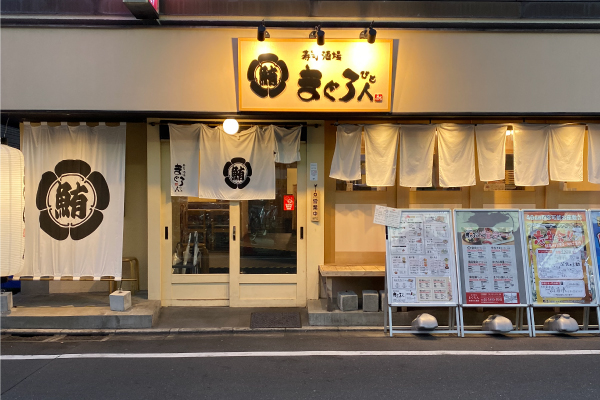 Featuring quality bluefin tuna
Here is a restaurant bar where you can eat authentic nigiri sushi. We use low-cost materials that have the same freshness as high-end stores. We are particular about our tuna, so we don't use the bigeye tuna found in conveyor belt sushi chains, but the fresh, delicious bluefin. Since Magurobito is an old brand, we are able to purchase finer stock inexpensively from long-time brokers. Please enjoy.
Most dishes are made fresh at the restaurant
Although are prices are low, our company policy states "any pleasure our chefs receive from customer praise can't be genuine unless the dish came from his or her own hands." With no main kitchen, dishes must be prepared and seasoned by our staff. At the Soshigaya shop, items other than sushi are prepared by a chef with many years' experience with Italian cuisine. Please give our non-sushi items a try as well.
There is seating in a large room in the back of house
From the entrance, it looks as though only counter and table seats available, but many are surprised that there is seating in a large dining room in back. Parties of for about 40 people can be accommodated. Family selections, such as French fries are also available, so groups with children are also welcome. We open at 4:00 p.m. with drinks at half price until 19:00.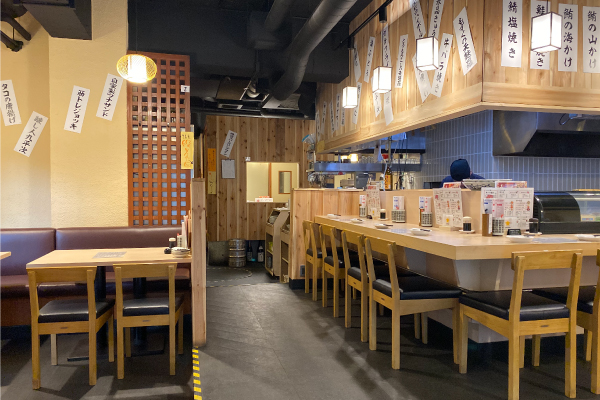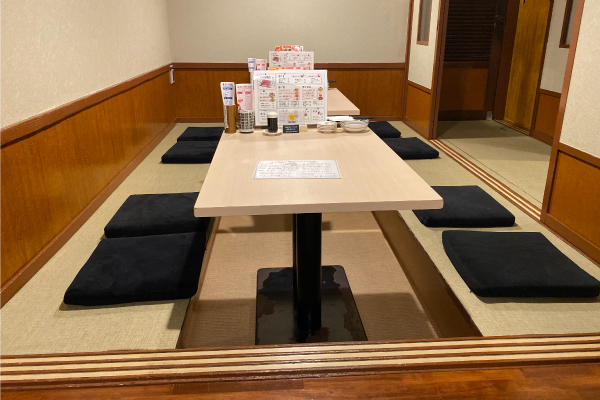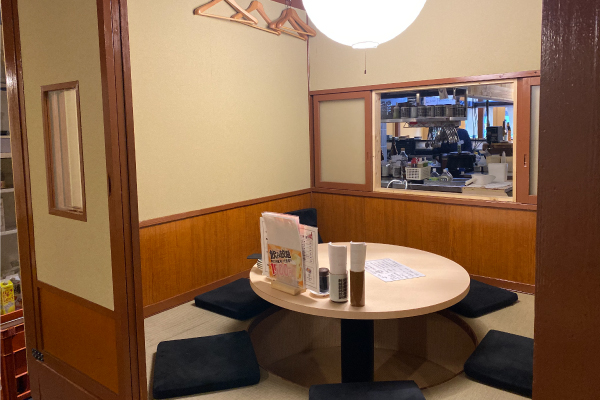 Sushi Bar Tuna
Gold sushi
Kin Sushi/ Since 1930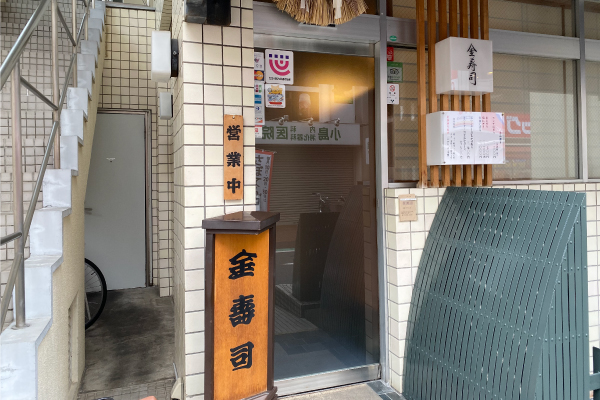 Ordering "Omakase (Chef's choice)" at the counter is easy
We offer a "Counter Omakase Nigiri" (3700 yen) so that even those who do not know how authentic Edo-mae sushi is made or how to order can enjoy it — no problem. In addition, there is also a "Counter Omakase Course" (6800 yen), with assorted sashimi and grilled dishes. Recommended for those who want to enjoy a meal and conversation without worrying about orders.
Popular with our regulars! Try our New Year's Egg and Ehomaki
There are many repeat patrons who order this popular dish every year. Also, during the Setsubun period, we sell Ehomaki, which is full of flavor. We have delivery service for all orders. Please feel free to contact us.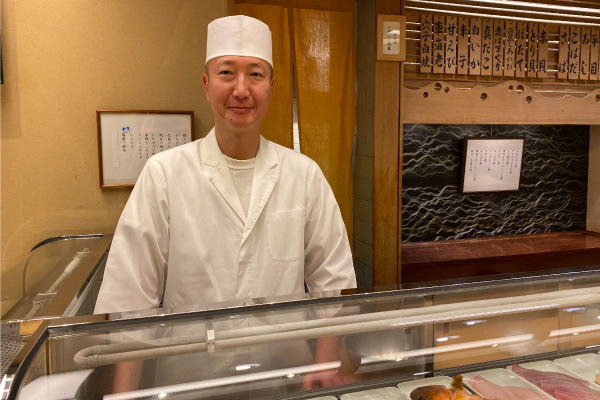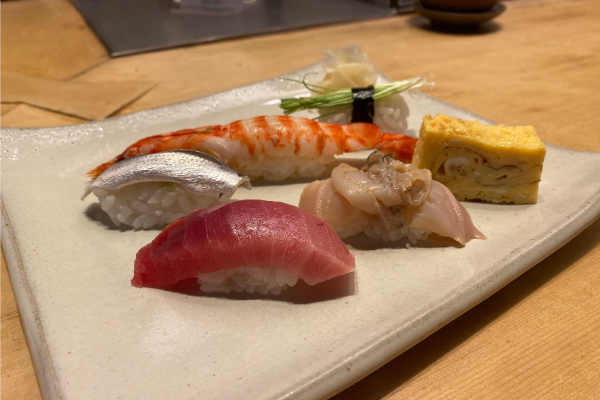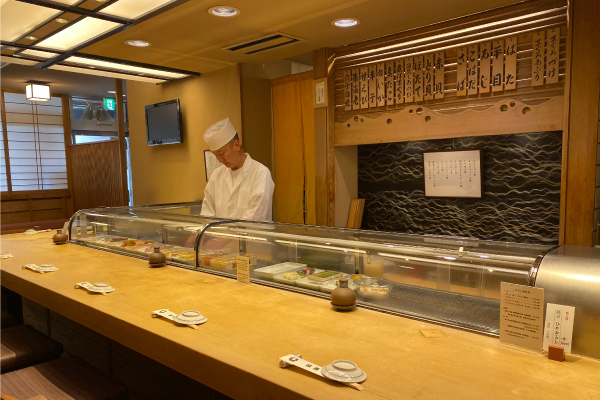 Gold sushi
Address: 1-11-10 Soshigaya TEL / 03-3483-1413 Business hours: 11:30-14:00 (last order), 17:00-20:30 (last order) Regular holidays: Tuesdays and Wednesdays (open on holidays) Credit cards / Accepted Gift certificate common in Setagaya-ku: AcceptedHP / https://soshigaya-kinzushi.jp/
Chinese Shinkyo
Chinese Cuisine Shinkyo / Since 1966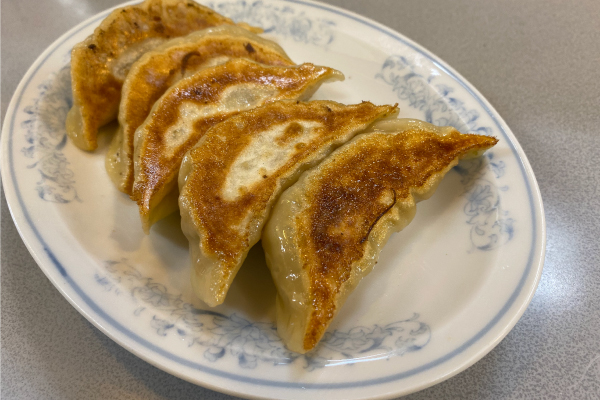 A quality, convenient Chinese restaurant for dining
This Chinese restaurant has a welcoming, homey atmosphere with great selections made with plenty of vegetables, including set meals, a la carte items and noodles. Daily specials are reasonably priced and come in smaller portions and so are recommended for regular customers.
Our popular, uncooked and shippable dim sum items
Uncooked gyoza (from 320 yen for 5) is popular if you want to eat authentic, restaurant-quality gyoza at home. It is a great choice for gifts, as it can be shipped via refrigerated courier service.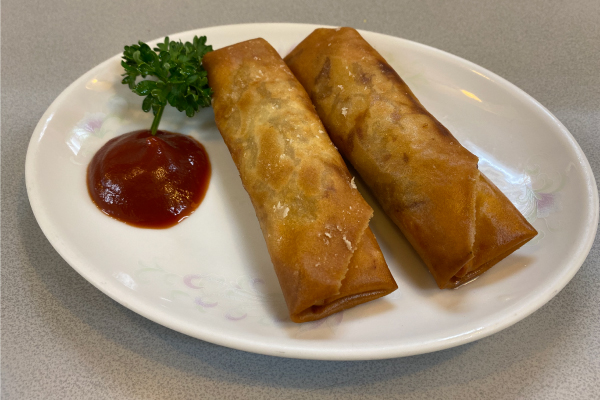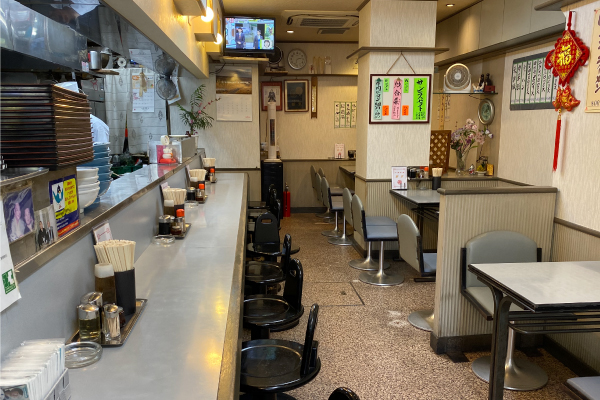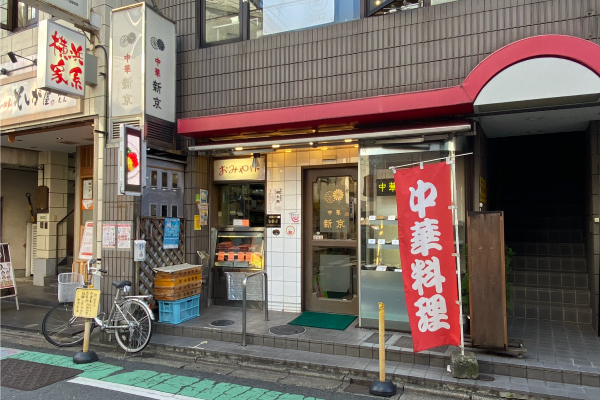 Chinese Shinkyo
Address: 3-34-9 Soshigaya TEL / 03-3482-0556 Business hours / 11:45-21:30 (L.O.) Regular holidays / Sundays Credit cards / Not acceptedGift certificate common in Setagaya-ku: Accepted
Fish skewers
Seafood Skewers Gochi / Since 2014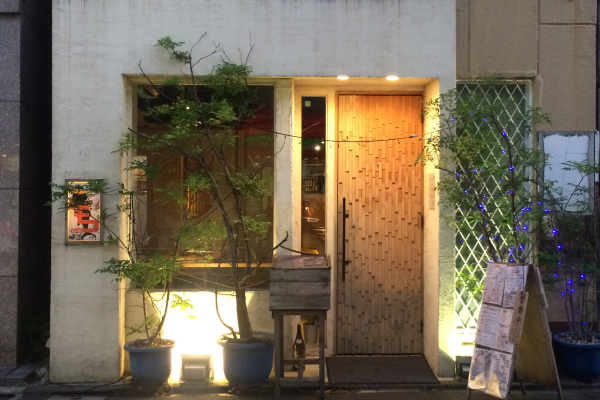 A mature-minded izakaya where you can enjoy fresh seafood dishes at low prices
Here you can enjoy a menu of various sea food dishes, including fresh sashimi and hot pots, specializing in skewered fish. We can prepare high-end delicacies such as blowfish, lobster, crab, and sea bass. Please enjoy seasonal dishes prepared from fish, purchased that day at lower-than-supermarket prices.
I am particular about sake
We serve a wide variety of wines, shochu, plum wines, etc., and we are particular about our sake. We buy our stock one at a time from a longtime supplier. Occasionally, rare, high-priced selections arrive from online suppliers. Many of our repeat customers come for seasonal selections such as Hiyaoroshi.
Have a banquet in an mature atmosphere
We planned the inside of the shop carefully, having put it together by cultivating a calming, modern Japanese atmosphere. In addition to the counter, there are a parlor and a semi-private room, which can be reserved for groups of 15 or more during the year-end party season. Banquet courses can be booked from 3 people or more, ranging from appetizers, salads, sashimi, etc., to the "small (1500 yen)" to the "luxurious course (4,000 yen)," which comes with roasted wild crab or snow crab or fresh fish with a salt crust. There are three types of courses.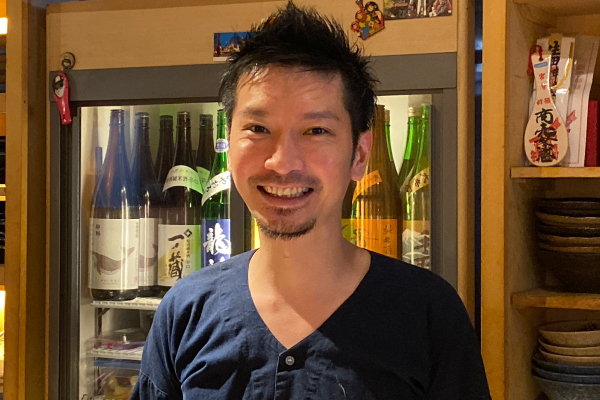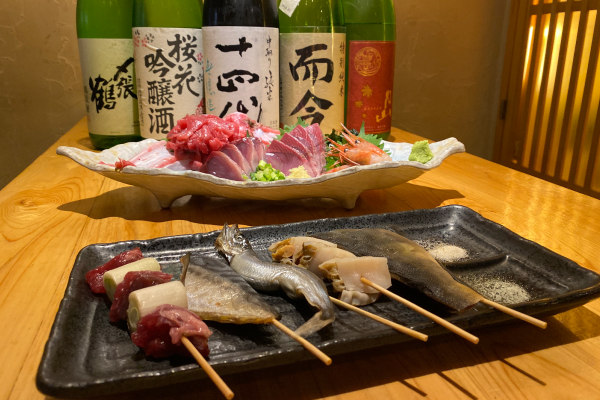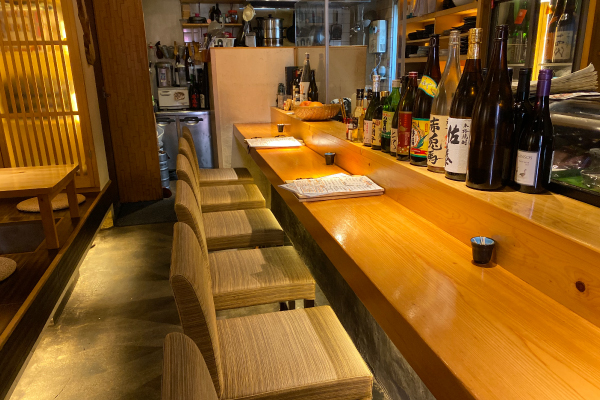 Fish skewers
Address / 3-1-15 Soshigaya TEL / 03-6751-2620 Business hours / 17:00-24:30 Regular holidays / Sundays Credit cards / Accepted Gift certificate common in Setagaya-ku: Accepted Website / https://seafood-restaurant-6.business.site/
To
Restaurant To / Since 1996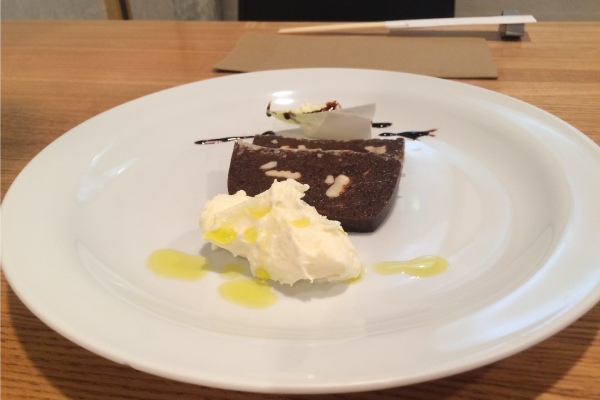 A comfortable space where you can enjoy a quiet drink with creative cuisine
On top of a Japanese culinary base, we offer creative and original dishes with Western style presentation. In winter, accompanied by the warmth of a Japanese-style brazier, please enjoy the dishes that have been carefully prepared for love of the season with carefully selected wines and sake. Even if you come alone, you can visit with me at the counter… A good time, don't you think?
Dishes that are a celebration of the season
We use ingredients that impart a sense of the time of year while doing our best to avoid additives or ready-made products. Menu orders can include anything from appetizers to rice dishes as courses. Please, relax with your drink.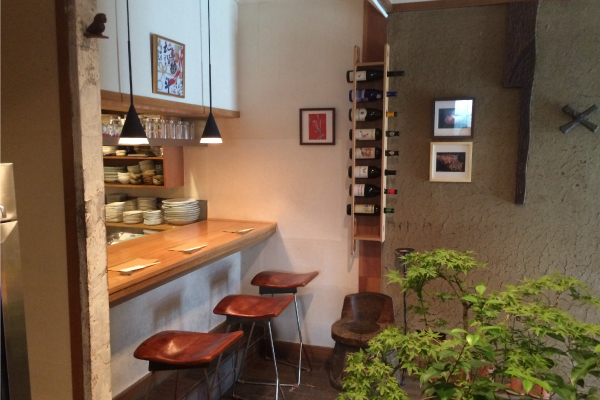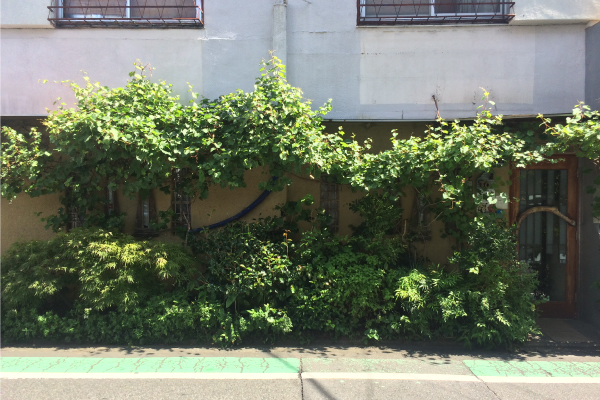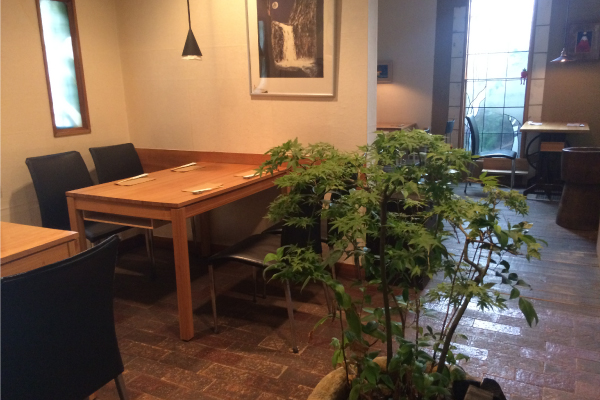 To
Address: 1-35-4 Soshigaya TEL / 03-3483-7822 Business hours / 17:30-22:00 Regular holidays / Wednesdays Credit cards / Accepted
Touhachi
Izakaya Touhachi / Since 1996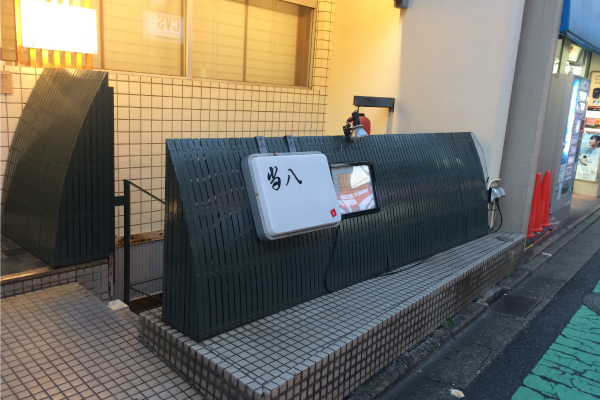 An oden izakaya where you can have a fun, casual time
At this izakaya, you can enjoy a sake with appetizers like oden and sashimi at a reasonable price. Hip hop is usually playing in the background, and the interior is set up in a casual ambience. Seated at the wide counter, you may eat while conversing with the owner.
Oden and sashimi
Here, you can eat gently seasoned oden all-year-round. Sashimi, salads, green onion pizzas are all available along with daily specials. Alcoholic beverages are also offered at reasonable prices, such as draft beer for 550 yen, shochu for 400 yen or highball for 450 yen.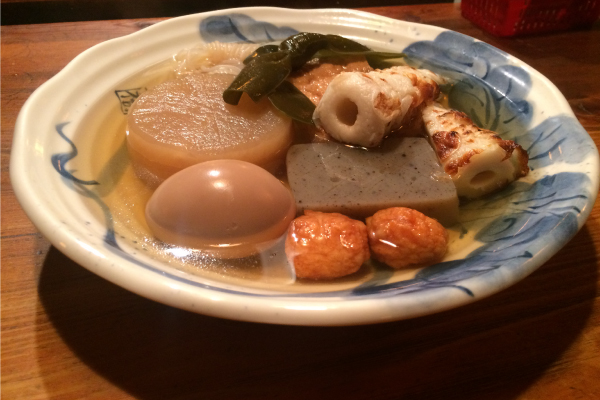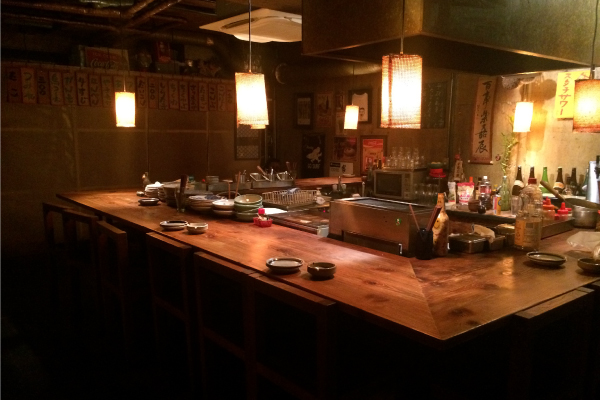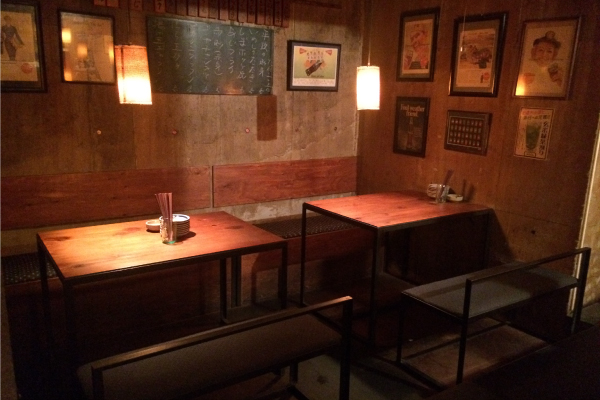 Topachi
Address: 1-11-10 Soshigaya B1F TEL / 03-3482-1595 Business hours / 17:30-24:30 Regular holidays / Mondays Credit cards / Not accepted
Kushikatsu Dengana Soshigaya Okura Store
Kushikatsu Dengana Soshigaya-Okura branch / Since 2010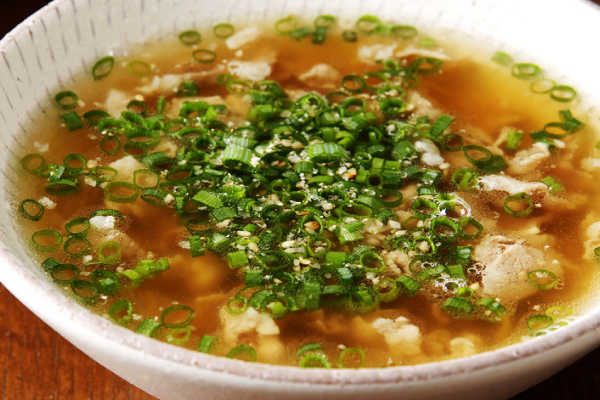 A small izakaya where you can enjoy the flavor of Osaka
A store with more than 80 branches nationwide where you can enjoy Osaka's own "Doteyaki" and hot "Kushikatsu." Weekdays, make this a perfect after work spot, and holidays are great for lunch with the family. The deep fried flavors make the kids happy ♪
Popular menu items are the doteyaki, kushikatsu and beef soup
The restaurant's most popular item is white miso-based doteyaki (134 yen per skewer). The doteyaki is first and foremost a recommended accompaniment for your first drink! Kushikatsu (starting at 90 yen) is made with yam-blended batter, special bread crumbs, and select high-grade Dutch lard. The outside is crispy and the inside is moist and delicious. For your final dish of the day, don't forget the beef soup (458 yen excluding tax), that features the special taste of Kansai style.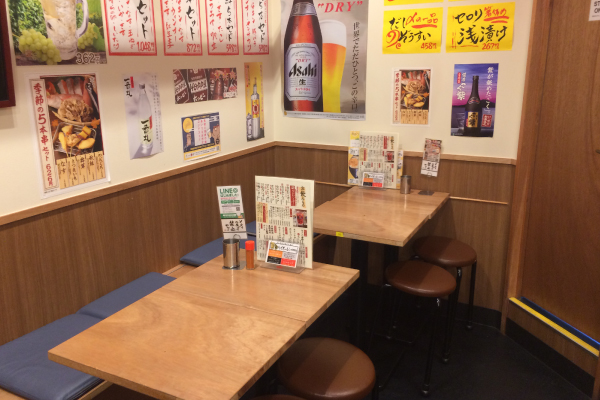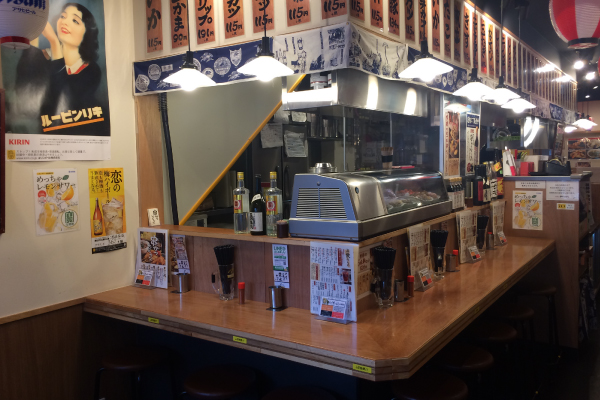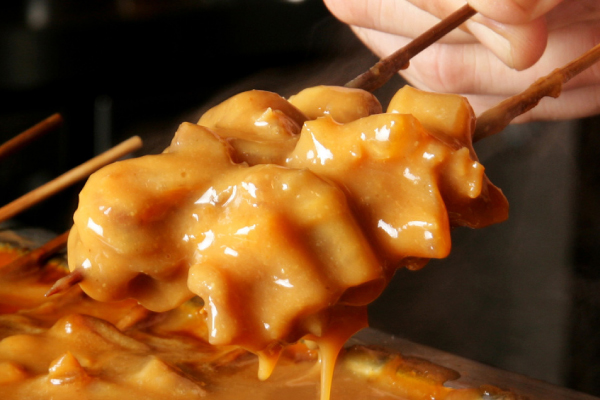 Kushikatsu Dengan Soshigaya Okura Store
Address: 3-32-15 Soshigaya TEL / 03-5428-8700 Business hours / 13:00-22:00 No regular holidays Credit cards / Accepted Website / https://www.dengana.jp/
Ishikawa
Izakaya Ishikawa / Since 2014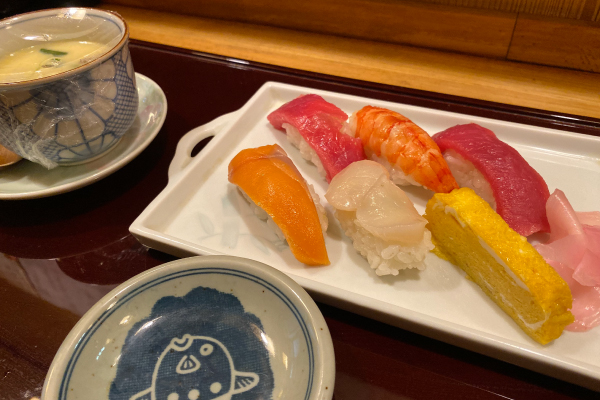 An Izakaya run by a former sushi chef with many regular customers
A sushi chef for 30 years, the owner opened this small Japanese izakaya in Soshigaya in 2014. Delicious offerings, such as sushi, sashimi, yakitori, fried foods, and more go great with drinks.
Terrific lunch menu
For lunch, we offer are various items such as sushi or seafood bowl sets which, although reasonably priced, have well-deserved reputations for flavor. Banquet accommodations for 8 to 14 people are available on in the third floor parlor.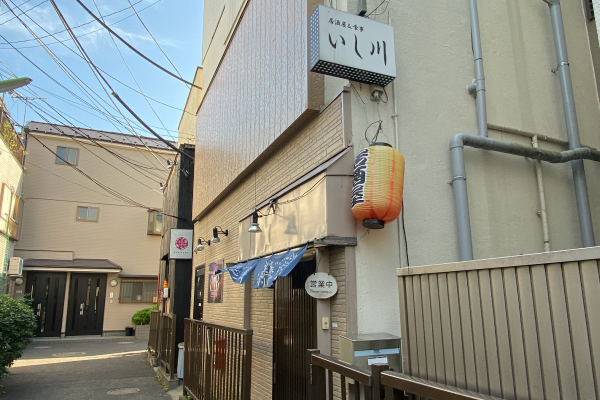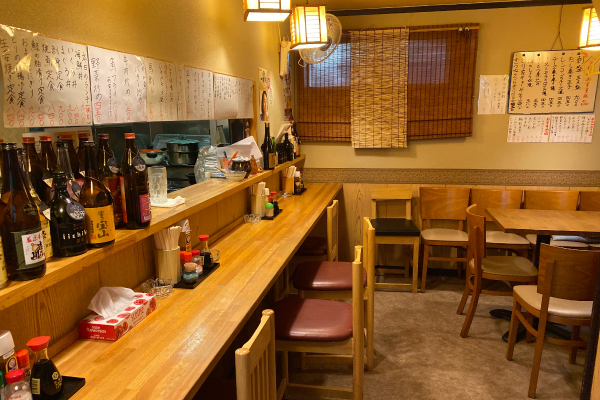 Ishikawa
Address / 3-1-17 Soshigaya TEL / 03-6411-3506 Business hours / 11:30-14:00, 17:00-23:00 Regular holidays / Mondays Credit cards / Accepted Ultra stamp / Accepted Gift certificate common in Setagaya-ku / Accepted
Curry south sea
Curry Nankai / Since 2014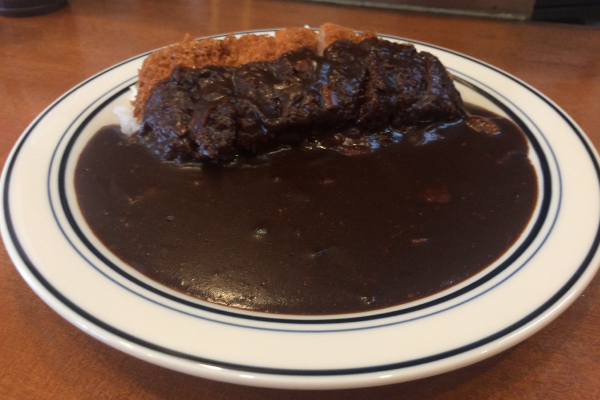 Popular with curry lovers! Exquisite curry at a well-established restaurant
Open since 2014 as a curry specialty restaurant. You can enjoy traditional dark curry and rice in this shop at six counters or two tables. The recommended dishes are "pork loin cutlet curry" and "beef tendon curry". The curry – simmered for hours – and the crispy loin cutlet go together perfectly! Beef tendon curry is one gem with many fans.
Takeout also available
Just purchase your ticket in the store to order. You can even order takeout. It is popular with men and women.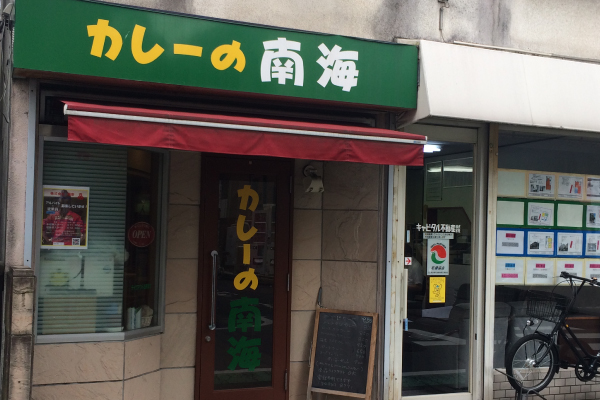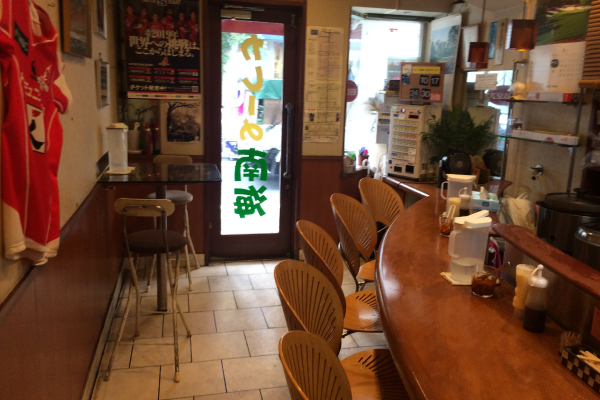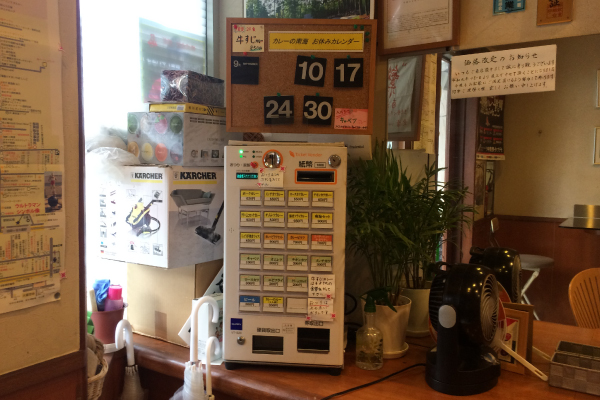 Curry south sea
Address: 1-35-4 Soshigaya TEL / 03-3484-8771 Business hours / 11:30-20:40 Regular holidays / Tuesdays Credit cards / Not accepted