Fish skewers
Seafood Skewers Gochi / Since 2014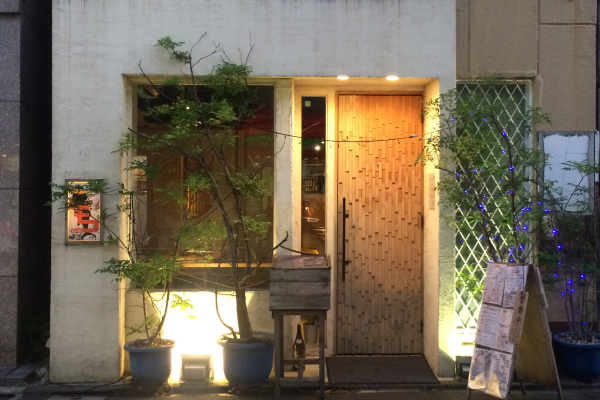 A mature-minded izakaya where you can enjoy fresh seafood dishes at low prices
Here you can enjoy a menu of various sea food dishes, including fresh sashimi and hot pots, specializing in skewered fish. We can prepare high-end delicacies such as blowfish, lobster, crab, and sea bass. Please enjoy seasonal dishes prepared from fish, purchased that day at lower-than-supermarket prices.
I am particular about sake
We serve a wide variety of wines, shochu, plum wines, etc., and we are particular about our sake. We buy our stock one at a time from a longtime supplier. Occasionally, rare, high-priced selections arrive from online suppliers. Many of our repeat customers come for seasonal selections such as Hiyaoroshi.
Have a banquet in an mature atmosphere
We planned the inside of the shop carefully, having put it together by cultivating a calming, modern Japanese atmosphere. In addition to the counter, there are a parlor and a semi-private room, which can be reserved for groups of 15 or more during the year-end party season. Banquet courses can be booked from 3 people or more, ranging from appetizers, salads, sashimi, etc., to the "small (1500 yen)" to the "luxurious course (4,000 yen)," which comes with roasted wild crab or snow crab or fresh fish with a salt crust. There are three types of courses.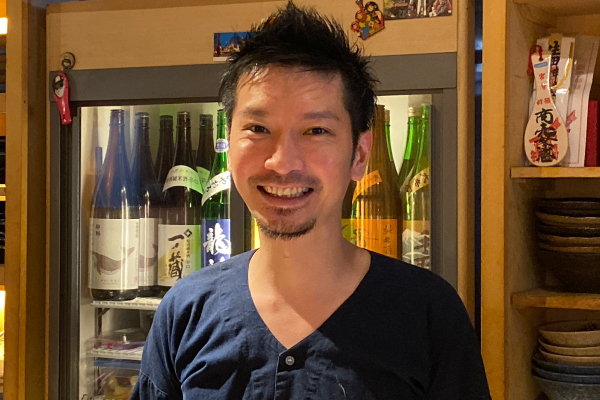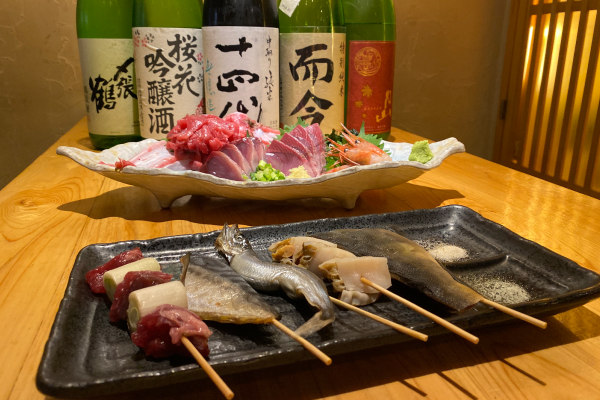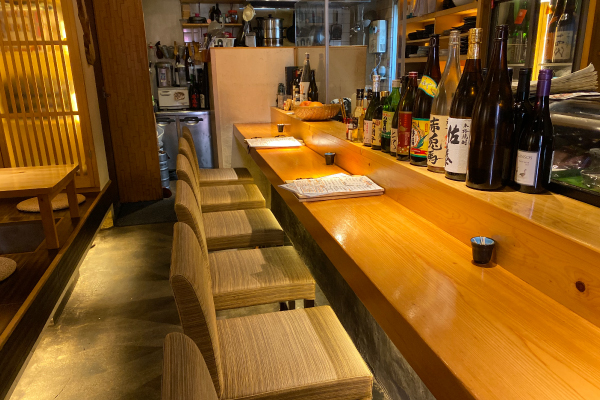 Fish skewers
Address / 3-1-15 Soshigaya TEL / 03-6751-2620 Business hours / 17:00-24:30 Regular holidays / Sundays Credit cards / Accepted Gift certificate common in Setagaya-ku: Accepted Website / https://seafood-restaurant-6.business.site/