Sushi bar span> Tuna
Sushi Sakaba Magurobito / Since 2019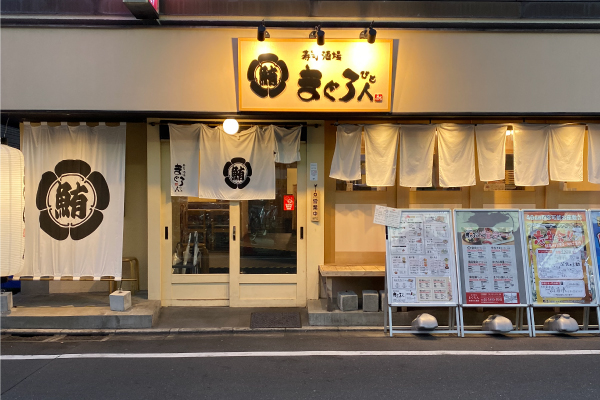 Featuring quality bluefin tuna
Here is a restaurant bar where you can eat authentic nigiri sushi. We use low-cost materials that have the same freshness as high-end stores. We are particular about our tuna, so we don't use the bigeye tuna found in conveyor belt sushi chains, but the fresh, delicious bluefin. Since Magurobito is an old brand, we are able to purchase finer stock inexpensively from long-time brokers. Please enjoy.
Most dishes are made fresh at the restaurant
Although are prices are low, our company policy states "any pleasure our chefs receive from customer praise can't be genuine unless the dish came from his or her own hands." With no main kitchen, dishes must be prepared and seasoned by our staff. At the Soshigaya shop, items other than sushi are prepared by a chef with many years' experience with Italian cuisine. Please give our non-sushi items a try as well.
There is seating in a large room in the back of house
From the entrance, it looks as though only counter and table seats available, but many are surprised that there is seating in a large dining room in back. Parties of for about 40 people can be accommodated. Family selections, such as French fries are also available, so groups with children are also welcome. We open at 4:00 p.m. with drinks at half price until 19:00.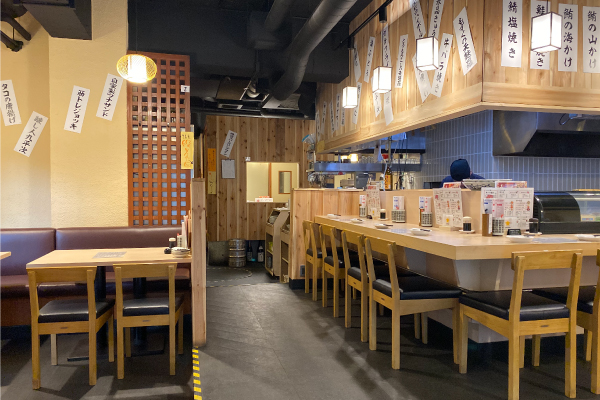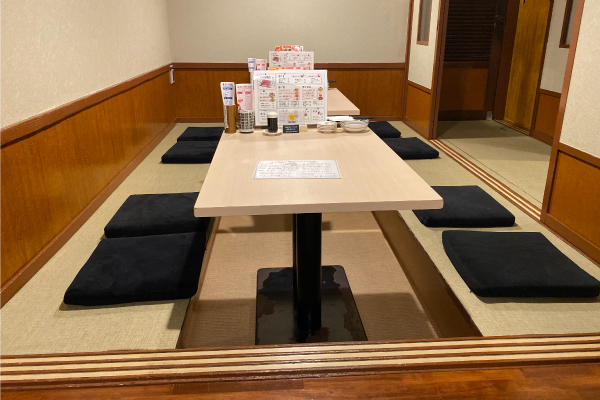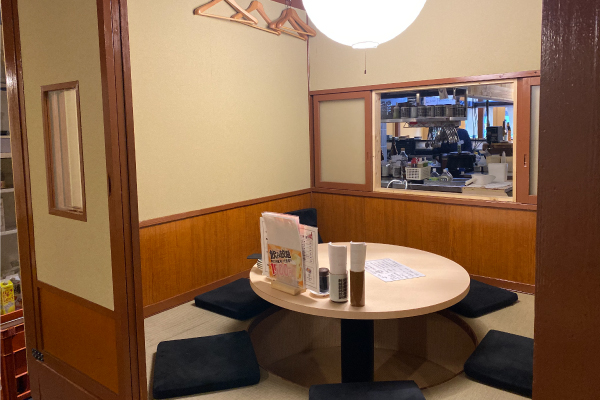 Sushi Bar Tuna