Kamakura Pasta
Soshigaya Okura Store span>
Kamakura Pasta Soshigaya – Okura Branch / Since 2014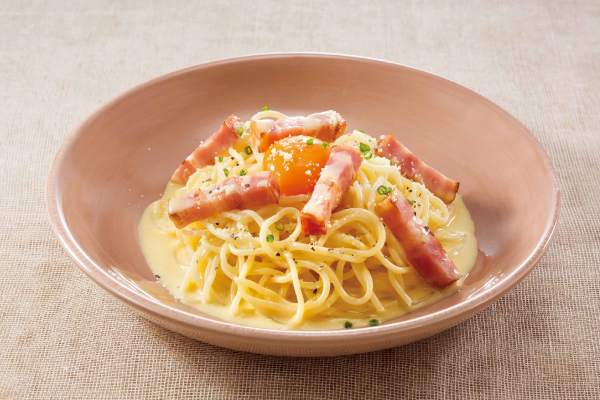 Delicious pasta in a relaxed Japanese atmosphere
In this restaurant you can eat pasta with chopsticks in a calm space as you would fine Japanese cuisine. The Soshigaya branch is in a residential area, where many local customers come to relax with a meal or tea time. Great customer service and a cozy ambience are top considerations.
Fresh pasta for the discerning customer
We use fresh pasta made entirely from the highest grade of durum flour. Aged for a day, it has a fresh and gooey texture that not found in dry pasta. We want you to try our Carbonara with special cream sauce. Split the egg yolk with your chopsticks, coat your noodles with it and enjoy the rich texture.
All-you-can-eat fresh-baked bread!
When you order your meal, you can enjoy warm, freshly baked bread, made right in our kitchen. The outside is crispy, and the inside is soft and flavorful. Try it slathered with sauce and accompanied by the unique texture of the fresh pasta.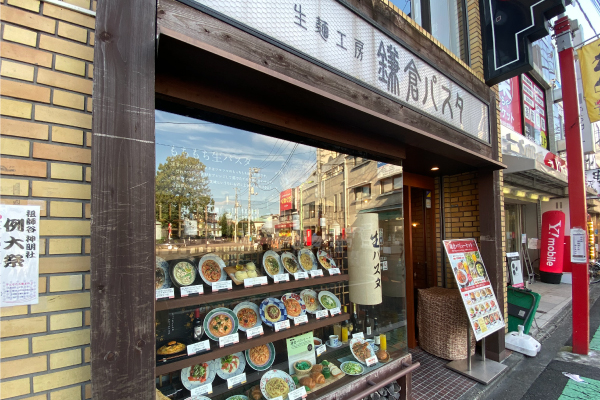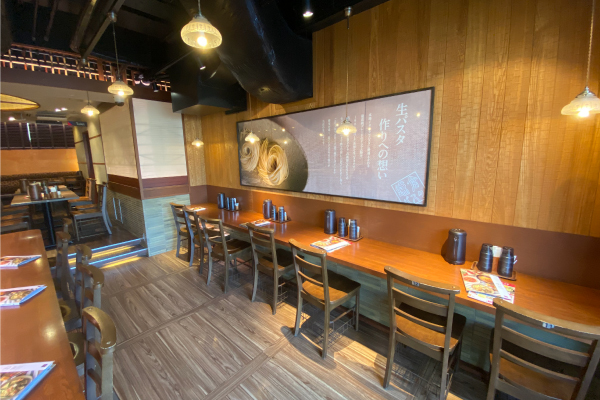 Kamakura Pasta Soshigaya Okura